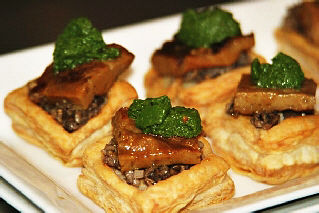 Vegan
and

Macrobiotic
By Master Chefs
Many know of the healthful qualities of vegan and macrobiotic cooking, however the current wave of popularity is driven by a wonderfully delicious trend of innovation in cooking styles and use of ingredients.
Exquisite new dishes let the ingredients speak
for themselves in subtle flavor combinations
that gently unfold on the palate.
Contact Event Finesse for menus that will delight and excite
everyone

at your event,
whether they are already familiar with vegan and macrobiotic cuisine,
or have never tried them before!
Vegan and macrobiotic cooking are hot right now… and for good reason!
Event Finesse is thrilled to bring you vegan and macrobiotic catering by
truly inspired master chefs!